Guest Author:  Dr. Francis Joel Smith
Featured image above:  Fr. David Nix, Dr. Francis Joel Smith, Mr. Michael Alarcon (pausing from prayer outside Denver's Planned Parenthood.)
Early life, including birth defects and challenges with other kids growing up
I was born with Treacher Collins syndrome. That means, due to a genetic mutation, I was born without the bones that make up the ears, cheekbones, and eye sockets, as well as severe deformities of both jaws and a gaping cleft palate. Without ears, I have never been able to hear without special bone-conduction hearing aids. My jaw deformities have always made it difficult to breathe, speak, bite, chew, and swallow food. My speech has also been severely impaired by my jaw deformities and cleft palate, although intensive speech therapy in my childhood and youth has made a tremendous difference so now I am quite articulate and understandable. I have had 30 craniofacial reconstructive surgeries and hearing aid implant surgeries. I was given up for adoption by my parents from Ireland and eventually (at age 3) adopted by a family in Indiana who adopted 10 other siblings (also with special needs) over the decades. Like my siblings, I have over my life faced discrimination, rejection, and especially during my school years, bullying by other children. Indeed, my middle school years were the worst of my young life because of bullying, which destroyed me emotionally and spiritually. But I did finally find acceptance in high school, when I attended a private college preparatory school, where I was given the academic challenge I needed (as a gifted student) and was finally accepted and loved by my peers and teachers.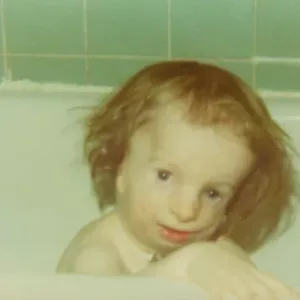 My triumph over my disabilities including my PhD education
In high school, things got a lot brighter for me, with unprecedented social acceptance and love from my peers and teachers who saw my potential for success not only in school but in life to come. They admired my courage going through surgery after surgery (I was still having surgeries through high school). I was encouraged by my English teachers to start writing about my life experiences and express my feelings through prose and poetry. Besides winning some essay contests, I was approached by a nationally award winning children's author to write my life story as a chapter for a book she was compiling, and that book was published while I was still in high school (thus, my first experience as a published author). Also in high school, I felt God's calling to enter the medical field, so I went on to study biology as a pre-med major in college and in graduate school. Intent on specializing in craniofacial surgery, I applied to medical schools nationwide and in the UK and Ireland, but God had a slightly different plan. I went on to further my education in the biomedical sciences and research, and I took the opportunity to study biomedical science with a focus on craniofacial science at King's College London. There, I had my first experiences doing laboratory research in craniofacial genetics and embryology, and I was hooked. My mentors at King's encouraged me to pursue a PhD in this field, so I did. I got my PhD in craniofacial science at the University of California San Francisco in 2012 and since have gone on to do important research in craniofacial genetics, embryology, and three-dimensional imaging. I have also had many opportunities to speak and lecture at conferences, universities, and other venues worldwide about my life experience with Treacher Collins syndrome and my expertise in craniofacial anomalies. In 2018 my life story was published in my memoir Wonderfully Made, The Dr. Francis Joel Smith, PhD Story.
Why the pro-life movement matters to me, and what I have learned and taught about each person being made in the image and likeness of God.
The pro-life movement matters to me because God made us fearfully and wonderfully (Psalm 139:14) in His image and likeness. He made me in a unique shape and form for purposes only He knows, and my life with craniofacial anomalies and other physical challenges and adversities has taught me the salvific and redemptive value of suffering. The world thinks it compassionate to rid humanity of suffering through abortion and other means of eliminating those they feel would only suffer and be a burden on society. This is a utilitarian view of life, which sees a person's life as valuable only if he or she is able to contribute to society. Thus anyone who has disabilities or suffers significantly in any other way is considered a burden on humanity. What the world fails to see is that even in the midst of great adversity, one can overcome it and do good in the world anyway. My life is an example of overcoming great adversity, realizing the salvific value of suffering and its purpose, and still being able to succeed and do good in life and inspire others to do likewise.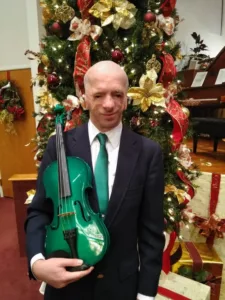 My ability to hear, much less play, music is truly a miracle from my Creator. Being born without ears at all, it is a miracle that I can play music. Despite my lack of ears, God gave me the ear for music. My adoptive parents first discovered my hidden talent for music early on in my childhood when they heard (from a Sunday School teacher) that I could actually play the piano. They got me into piano lessons immediately (at age 8). Since then I have been playing classical piano all my life. Much later, I picked up the violin while living in London, England, and taught myself to play. Lately, I have been teaching myself the pipe organ at my parish after I was given a familiarization lesson by the parish music director. I just cannot get over the divine miracle of having the ear for music (despite being born without ears) and being able to play music. It defies human imagination.
My conversion to the Catholic faith, when I entered the Church, and all my sacraments.
I don't know what the religion of my biological parents from Ireland was (or if they had one), and all I know about my foster mother I had from birth through age 2 and a half years was that she was a strong Christian. My adoptive family, the Smiths, were Catholic at the time I came into the family at age 3, so they had me baptized and named after St. Francis of Assisi (they were third-order Franciscans). From the beginning they taught me about God's love and to love Him. A few short years after I came into the family and they had moved to a small town north of Fort Wayne and started attending the town's parish, they did not feel the acceptance of our unique large family as we had felt in previous parishes in Fort Wayne. So, for that reason (and some other reasons) we left that parish and started looking for another church—and ended up in the Baptist church in the next town over. There I learned much more about the Christian faith and came to my own faith in Christ, and grew up Baptist from age 8 on. However we occasionally went back to mass for one reason or another. For many years I was quite an active Baptist and loved my church, but one thing really bothered me over the years—the numerous misconceptions and attacks on the Catholic church made by Baptists. In high school there was a seed planted when my family temporarily re-attended Mass for a while, a seed that eventually germinated into a desire to return to the Church. In recent years that undercurrent became more and more of a seismic change. In the wake of the COVID-19 lockdown, and also through the love of Catholic medical colleagues and other new Catholic friends, I was encouraged to fulfill that desire. I began RCIA last September, and I fully entered the Church on Easter Vigil in 2022 here in Denver, when I received my first Holy Communion and my confirmation. A fortnight before that, I had my first confession and an anointing of the sick (as I was having surgery right before Easter Vigil).
You can support my life and my mission at Friends of Francis.