When my father was only 10 months old, on the 9th of February 1942, my grandfather wrote him a letter that I found and saved to my Evernote.  It begins:
Just how to begin this, I do not know, but perhaps if I just write down the thought in my heart you shall see what I have in mind. To begin with, this idea of putting every day events into a sort of letter to you, our children, occured to me long before your Mother and I were married, for I did know that some day with Gods wish we would have you, and I your mother. Therefore I shall try to relate to you those events of this day that interest us now…As this is being written we are at war with Japan, Germany and Italy. Your history books shall tell you all the big items, such as it all started by Japan pulling a sly trick of bombing Pearl Harbor with declaring war, and how thousand of our soldiers were murdered.
Now, growing up a liberal, I found my grandfather (who wrote the above letter) to be a patriarchal a lover of guns and whiskey. He was the only traditional Catholic of the four of my grandparents and I found his piety to be old-fashioned. Now, years later, I find I am a traditional Catholic who now believes in the patriarchy and loves guns and whiskey.  Of course, I wish I had appreciated my grandpa when he was alive.  My grandpa died on the 16th of February 1998 when I was 19 years old.
But as you can already tell from the above words in his letter, my grandpa was not just a tough guy. He was a man with an extremely tender heart even though (because?) he was a hunter and a real-man. He continues on page three to my father about his own hero:
There was Charles, the one you Charles Jerome are named after as I was. He is the grandest person in all the world. He has always been a dad to me, somehow and I do pray each nite for him. My one desire is that you, Charles Jerome may really get to know him for he must be your Granddaddy too…Now to go back to Charles, your grand-uncle, my uncle. We address him as Monsignor for the Bishop recommended he receive this Honor from the Pope in Rome because of his out standing work as a priest in the Roman Catholic Church. The Church of Sts Peter and Paul, as well as the school and the home in Virgil, Illinois were built through his efforts. The school, in McHenry, Illinois, was built through his work and the debt against the Church and House in McHenry was also paid off. To know him is to love. And I do hope you get to know him.
I first had the opportunity to read this letter from my late grandfather to my father about six years ago. I will never forgot that last line my grandpa wrote about his priest-uncle: "To know him is to love. And I do hope you get to know him." Again, it shows that the old-fashioned patriarchy (now known as toxic masculinity) had extremely tender hearts, even if they knew at the same time how to hunt and then drink Manhattans (something my grandpa had one of every day. Never more than one. Never less than one.)
His uncle, Msgr. Charles Nix, was recently honored in a bulletin that someone emailed me from Illinois just this year (2021) as seen here: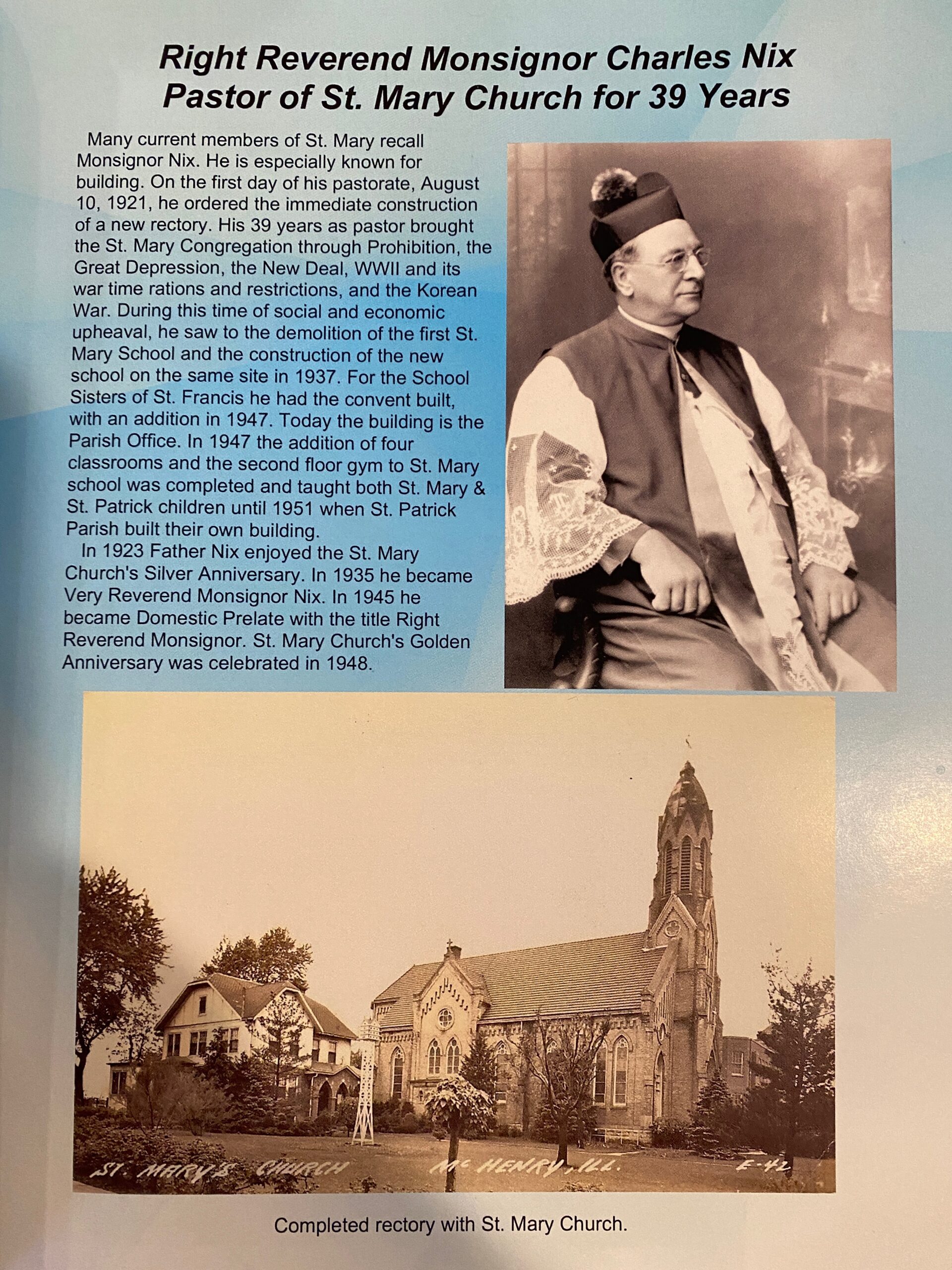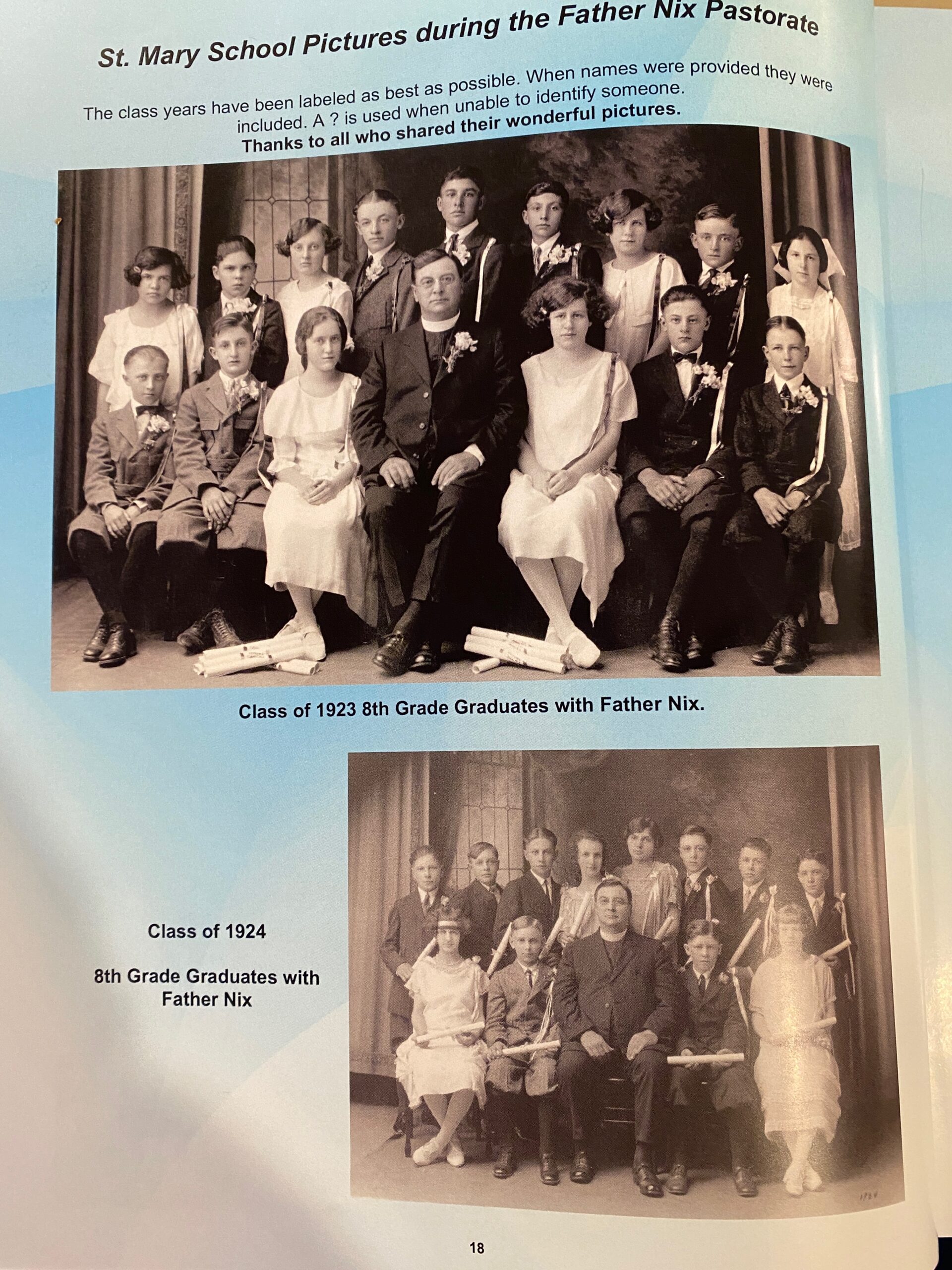 The gentleman who sent me the bulletin (or was it a parish history book?) found me a few years ago and wrote me about how my great grand uncle had baptized his own grandpa in rural Illinois:
"When he baptized my grandpa, he didn't like the name my grandparents picked (Orville Bernard) because he said it wasn't saintly enough so he baptized him Bernard Orville. Back then if a priest changed it, it was your legal name. But he still went by Orville. We gave our son, Peter, the middle name Bernard after him and Peter was Orville's dad"
I guess I'm a chip off the old block!  In my third parish assignment in Fort Collins, I once had a family asking me to baptize their child named "Devious." I said, "No, that's a demon's name. Can we pick something that doesn't sound diabolical?" They said, "Ok, how about Damon?" I said, "How about something that doesn't sound like a demon at all?" They were ambivalent to my zeal but not rude, so we all agreed on another baptismal name.  I'm sure it didn't stick when they got back home.  In any case, I see some reflection of my own life in the above story from "Reverend Uncle" as they called him in my family 80 years ago.   Who knows? Maybe even back then someone as traditional as me could have named Monsignor!
Oh, and there is one more priest on my Dad's side of the family who I found buried in Arkansas.  I snapped this picture at the end of a pilgrimage to find his grave a few years ago: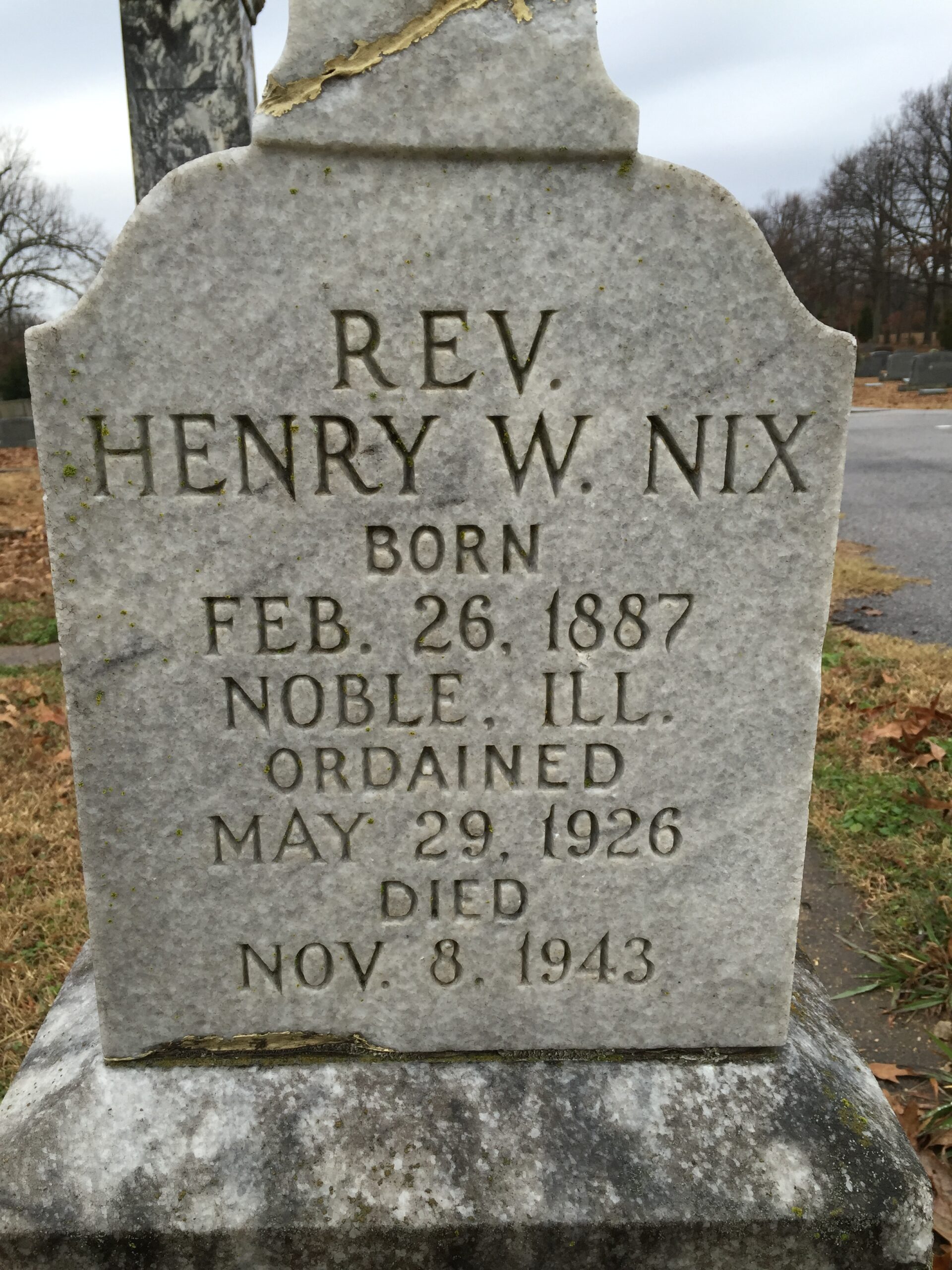 It's amazing that my Catholic beliefs align more with these two "dead" priests than with 98% of the priests of the "living" priests of my own diocese.