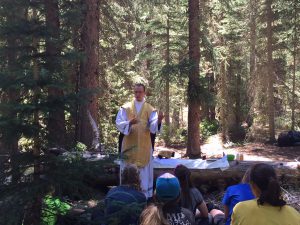 Fr. David Nix was born and raised in the city of Denver. While premed at Boston College, he also worked as an EMT.  After graduation, he became a paramedic for the city and county of Denver in 2002.  Later, he did mission work and finally entered seminary.  In 2010, he was ordained Catholic priest by Archbishop Chaput in his home Archdiocese. He has done missionary work in North America, South America, Africa, Europe and Asia. His passions include missions, languages and the end of abortion and child-trafficking.
You can subscribe to Padre Peregrino posts by entering your email on this page (below-left on computer; far below on mobile.)
You can follow him on Facebook,  iTunes podcasts, and Sensus Fidelium.