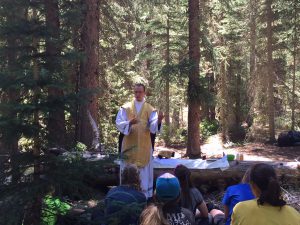 My name is Fr. David Nix.  I was born and raised in the city of Denver. While premed at Boston College, I also worked as an EMT.  After graduation, I became a paramedic for the city and county of Denver in 2002.  Later, I did mission work and finally entered seminary.  In 2010, I was ordained Catholic priest by Archbishop Chaput in my home Archdiocese. I have done missionary work in North America, South America, Africa, Europe and Asia. My passions include missions, languages and the end of abortion and child-trafficking.
You can subscribe to Padre Peregrino posts by entering your email on this page (below-left on computer; far below on mobile.)
You can follow me on Facebook or Twitter.